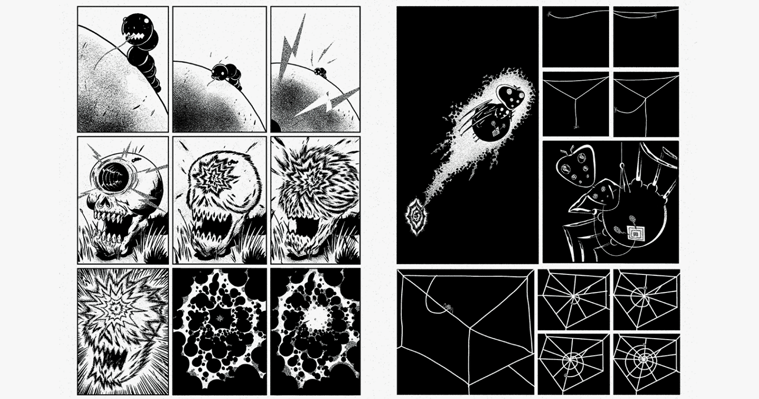 Learn to develop your ideas in a sketchbook by creating a series of sequential drawings with pencil and ink that tell a story without words
"Stories help us to interpret reality and by framing our interests into comic vignettes, we can create compelling and revealing tales."
Charles Glaubitz is a renowned storyteller and illustrator, whose work has been featured in publications like has been featured in Juxtapoz and Print Magazine.

https://www.domestika.org/en/courses/4367-panel-design-and-visual-storytelling-for-comics/mrglaubitz
With great joy I can finally add that "El Show del Niño Burro portfolio" is part of the Lucas Museum of Narrative Art. Five two color etchings, silkscreen portfolio case printed at @labrigada.ediciones Tijuana Mexico 2014. Still some available DM if interested. #tijuanamakesmehappy #niñoburro
HI there :)

Starseeds Book Two out in Feb 2019, get your preorder on!